I've been inspired by all the other lovely bloggers who have been posting about books lately. Since I started the blog I've really fallen off the reading wagon. I use to read two or three books in a week. I think this last year I've read maybe 12?? One thing that struck me is how many people don't seem to use the library, I'm not judging, I'm just surprised. Most libraries now have eCollections, so you don't even have to go to the physical library once you get a card. Of course the downside is that books are slow to come out on the eCollection and there is a long hold list for the most popular. Depending on how badly I have been wanting to read something, I will put in the hold request and find something else for the mean time. The classics are usually readily available so there is always that to tide you over or you can search back for a book you missed when it first came out.  I'm suggesting some older books that I enjoyed and maybe you missed during their reign of popularity or lack there of:
11/22/63 by Stephen King
I know, I know, you're not a Stephen King fan, but this one I would still suggest to non-King readers. I think you could read this one and not have to hide it in the freezer. I found it a page turner and was speed reading to see what happened. It did get a bit slow in the middle but push through, it does pick back up.
Me Talk Pretty One Day by David
If you have not read any of his books, you really should 🙂 It's mostly short stories/anecdotes about his life, and most of them are hilarious. If you only read one chapter make it "You Can't Kill The Rooster".
Practical Demonkeeping by Christopher Moore
I think this is one of Moore's better but less known books. Of course I haven't met a ton of people who talk about reading Moore either so there is that. I like Moore's dry humor with a creative spin.
The Historian by Elizabeth Kostova
I'm actually a bit surprised with how bad the reviews are on Goodreads. Maybe I'm a huge dork and dry doesn't bother me or maybe people read vampire in the description and expect something more Twilight? This is a long book but I really enjoyed it. I think it is really well written for the most part. The ending did feel a bit rushed but still thoroughly enjoyed this book.
Neverwhere by Neil Gaiman
I liken this story to a darker Wizard of Oz. I was captivated by the story and pulled-in after a chapter or two. If you haven't tried Neil Gaiman I suggest you give him a chance, his books generally weave fascinating worlds and characters.
Well, that is all for today…I've got to get back to my book 🙂 I want to be able to join Steph's next Show Us Your Book link-up on December 9th.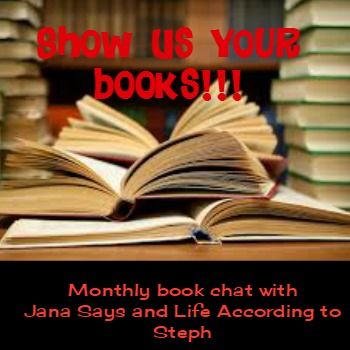 What books would you recommend that maybe we missed when they first came out?