I'm joining in the Show Us Your Books linkup hosted by Life According to Step & Jana Says. I've always been a bigger reader, but have fallen off the reading wagon this year. This linkup was the perfect way to get me back into the routine of reading and a great way to find new recommendations. In November I got back to reading and finished:

This is a coming of age story, about a girl and her dealing with the death of her gay uncle from AIDS. I liked this but felt like it dragged a bit. I didn't really care for the sister's character at all and the parents seemed almost shadow characters, not really developed. It wasn't a book that read smoothly for me, but the story line was interesting.

Now, I wish I had looked up to see if the third book had been released before I started this series. Sadly, I have to wait until Fall 2015 for the conclusion. I prefer to read straight through a series. With that said, neither book one or book two really finished on a cliff-hanger. I liked Passage more than The Twelve. These books remind me of the Walking Dead series, where the survives have to worry just as much about other survivors than they do the "threat".


I did not care for the jumping around of the story-line in the second book and was a bit put off that several "main" characters were killed within the jump between book one and two. While you know the story is not finished, it did seem to have a sense of closure. Both book one and two I moved quickly through.

A story of a husband's double life unfolds in a dark way for his wife. For me this was a page turner, and while I think you know where the story is headed you want to see how it unfolds. I felt like the ending was a bit drawn out, but at the same time the conclusion did not satisfy me.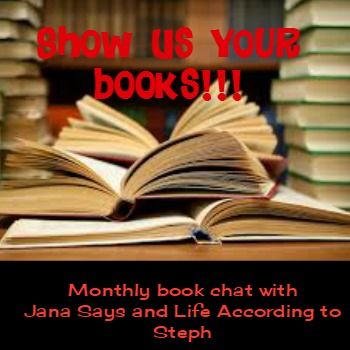 What is one book you would recommend for me to read next?
BTW it's hard to write about books without giving away too much!