I had to join in on the re-grouping of the Humpday Confessions link-up. One of my favorite confession posts I wrote was Dinosaurs, Aliens, & Death. I thought a similar post would be the perfect way to welcome back the link-up.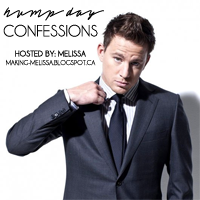 Do you think that squirrels ever fall out of trees? Do they sometimes miscalculate a jump or branch and boom….squirrel down, squirrel down? We had a ton of squirrels around our house in Raleigh and those little bastards were crazy.
Do you think we will ever be able to talk with animals? Like some technology that would allow us to at least know what they are thinking. Would pets become less popular if that happened…maybe part of the appeal is not having to hear them complain? Eddie is already pretty vocal; demanding his food supply be checked at least 4 times a day and Sam thinks he is a person.
Why is the secret burger from In-N-Out called animal style? Why not the Secret Sauce Plus Burger? Also why is it secret…seriously, I don't get the "secret" aspect of the whole thing. While we are on the subject, the fries are better when cooked well done (thanks Esther)!
Did you know we share 90% of our DNA with domestic cats…and most other animals? Science is so amazing! It's weird to think about how just a small change can cause such widely different results.
So confess away, do you ever have really random thoughts about the everyday or not so everyday? 
Make sure to hop over to Miriam's link-up today too! No rules, just greet your neighbor and support your fellow bloggers!