I'm slowly making reading a part of my daily routine again.  I use to read so much more. It is nice to rediscover it and catch up on books. P got me a Kindle for Christmas, which I am loving. The Kindle is much lighter and easier on the eyes than my Nook from several years ago. Below are the books I read in December. The top title is linked to Amazon and the book cover is linked to Goodreads.

This was an odd book, even by my standards. It follows the lead up to the death of a game developers wife and also flips back to the mysterious death of the wife of one of the detectives on the current case. I liked the mystery angle to it, and the analysis of marriage in some parts, but overall not a book I would recommend or read again. It feels like it ends abruptly and I didn't feel satisfied.
Those Who Save Us by Jenna Blum

I really enjoyed this story, and thought it written well, but had storyline flaws. The story goes back and forth between a daughter trying to discover her history through her research and the story of the mother's life in Germany during Nazi rule. I found the mother's side of the story much more captivating. The daughter's character I found, was without depth or development. You saw slices of the daughter's life but it seemed they were just thrown in as filler, and didn't add to the storyline. It would have been a better book if they developed the daughter's character more.

The story is ok…but I hated how this novel is put together. It's like someone just spewed chapters and stories at random. It bounces back and forth between time and characters way too much. For half the book the man whom the main character is a mistress of is referred to as "her special friend" and then he's referred to by his name "Gil"…it's just weird and I was like who's Gil? This book could have benefited from a better editor. Much like gossip in real life, it was a waste of time. Just not a very good book overall. This is a book I randomly picked, while I was waiting for a few books on my hold list.

I found it slow to get into the story, but by the end was very captivated and wondering what the next two novels will bring. The story outlines the lives and different directions of the Langdon family. The Langdon family are raised on a farm, but they all seem to take different directions in life and have very different personalities. I really like how even though they were all raised in the same place and my the same parents, each child is so different, as is their path in life. 
The Eyes of The Dragon by Stephen King

Not his best book, but it was a nice quick read, while I was waiting for another book on hold. This is not terror King at all. More of a fable or fairy tale about the fight for control and power in the  Delain empire. It had royals, dragons, murder, and an evil magician. I liked it for an easy story, something to read before bed.
Fall of Giants (The Century Trilogy, Book 1)
I started this book, and just could not get into it. The premise seems interesting, but the first 75 pages did not hook me and I just gave up on it for now. It's a series and I just wasn't feeling it. I'll try it again…maybe a good summer read.
I'm linking up with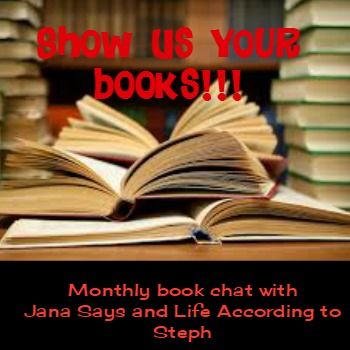 What book is next on your to-read list?