This month was not the winner that May was in terms of books. I read some good and some not so good this month.
The title is linked to Goodreads and the cover is linked to Amazon. The Amazon link is an affiliated link*. I've pulled the description from Goodreads. 
The Kite Runner by Khaled Hosseini

The unforgettable, heartbreaking story of the unlikely friendship between a wealthy boy and the son of his father's servant, The Kite Runner is a beautifully crafted novel set in a country that is in the process of being destroyed. It is about the power of reading, the price of betrayal, and the possibility of redemption; and an exploration of the power of fathers over sons—their love, their sacrifices, their lies.–Goodreads
I loved this book, the story is captivating and so well written. I think I avoided this book when it first came out, because I assumed it contained an agenda (nothing to back that up, it was just something I thought). I thought it would drone on about foreign policy or politics and it did not. It was a story of the people, the personal lives of a family born in Afghanistan. Of people who lost a country, lost home and family/friends. It was presented as life, following a story, not wailing against the loss of home or tradition, those themes are much more subtle. This was such a good book that I totally forgot to look for quotes after the first couple of chapters.
"…(he) saw the world in black and white. And he got to decide what was black and what was white. You can't love a person who lives that way without fearing him too. Maybe even hating him a little."
"…there is only one sin, only one. And that is theft. Every other sin is a variation of theft."
"When you kill a man, you steal a life.You steal his wife's right to a husband, rob his children of a father. When you tell a lie, you steal someone's right to the truth. When you cheat, you steal the right to fairness."
Georgie McCool knows her marriage is in trouble; it has been in trouble for a long time. She still loves her husband, Neal, and Neal still loves her, deeply — but that almost seems beside the point now. When her husband and the kids leave for the airport, Georgie wonders if she's finally done it. If she's ruined everything. That night, Georgie discovers a way to communicate with Neal in the past. It's not time travel, not exactly, but she feels like she's been given an opportunity to fix her marriage before it starts…–Goodreads
I really liked this one. I loved the story, but the ending was a let down in a way. It's like the storyline didn't really go anywhere. It was an easy read. I liked the characters and felt instantly drawn in. This is the second Rowell's books I have read. I really like her writing, and how she presents characters. I find them so relatable.
"Wasn't that the point of life? To find someone to share it with? And if you got that part right, how far wrong could you go? If you were standing next to the person you loved more than everything else, wasn't everything else just scenery?"
At twenty-two, Cheryl Strayed thought she had lost everything. In the wake of her mother's death, her family scattered and her own marriage was soon destroyed. Four years later, with nothing more to lose, she made the most impulsive decision of her life. With no experience or training, driven only by blind will, she would hike more than a thousand miles of the Pacific Crest Trail from the Mojave Desert through California and Oregon to Washington State — and she would do it alone.–Goodreads
Really liked this book too. It was so interesting to follow her journey on the PCT. Some parts were a bit slow, and she was a bit whiny at times, but not too much. I enjoyed it. It felt very much like reading someone's journal. Great summer read.
"Fear to a great extent , is born of a story we tell ourselves, and so I chose to tell myself a different story from the one women are told. I decided I was safe. I was strong. I was brave. Nothing could vanquish me. Insisting on this story was a form of mind control, but for the most part, it worked."
"I lay alone and lonely in my tent at night I asked, often out loud: Who is tougher than me? The answer was always the same, and even when I knew absolutely there was no way on this earth it was true, I said it anyway: No one."
"That my complicated life could be made so simple was astounding. It had begun to occur to me that perhaps it was okay that I hadn't spent my days on the trail pondering the sorrows of my life, that perhaps by being forced to focus on my physical suffering some of my emotional suffering would fade away."
"Until now, I hadn't truly understood the world's vastness–hadn't even understood how vast a mile could be–until each mile was beheld at walking speed."
"I was a terrible believer in things, but I was also a terrible nonbeliever in things. I was as searching as I was skeptical. I didn't know where to put my faith, or if there was such a place, or even precisely what the word faith meant, in all of its complexity. Everything seemed to be possibly potent and possibly fake."
"The universe, I'd learned, was never, ever kidding. It would take whatever it wanted and it would never give it back."
He lives in your community, in a nice house with a well-tended garden. He shops in your grocery store, bumping shoulders with you and apologizing with a smile. He drives beside you on the highway, politely waving you into the lane ahead of him. What you don't know is that he has an elaborate cage built into a secret basement under his garage. And the food that he's carefully shopping for is to feed a young woman he's holding there against her will—one in a string of many, unaware of the fate that awaits her. This is how it's been for a long time. It's normal… and it works. Perfectly. Then he meets the checkout girl from the 24-hour grocery. And now the plan, the hunts, the room… the others. He doesn't need any of them anymore. He needs only her. But just as he decides to go straight, the police start to close in. He might be able to cover his tracks, except for one small problem—he still has someone trapped in his garage.–Goodreads
I have mixed feelings about this book, it wasn't bad, but it wasn't great either. This book didn't exactly draw me in, but at the same time I didn't hate it or feel tortured getting through it. It did seem a bit slow. The character development of the killer was what made this book different. Overall, it was slow-moving and the ending was not all that satisfying for me.
"…their fall from grace occurred over months and years, but still they search the depths of their souls for a date and time in the vain belief that a single moment revisited might serve to reverse their fortunes. Often, they search for the rest of their lives."
"Every human being occupies a space at the dead center of his or her own universe."
"Seven billion souls, each preoccupied with their own unique reality, each with a head full of memories, plans, learned knowledge and accumulated trivia; birthdays, telephone numbers, but routes, passwords. Each one with somewhere to go, something they need to get done. They all have birth certificates and shoes sizes. Every single one has a story.
In the frigid pre-dawn hours, in a distressed Midwestern city, hundreds of desperate unemployed folks are lined up for a spot at a job fair. Without warning, a lone driver plows through the crowd in a stolen Mercedes, running over the innocent, backing up, and charging again. Eight people are killed; fifteen are wounded. The killer escapes.–Goodreads
Not my favorite King book. It felt drawn out and I hated the very end. So what happened to the guy? I guess we have to read the next two books. I'll just leave it at that as not to share any spoilers. This King novel didn't have any of the supernatural or hint there of, like many of his books. An ok read, but not his finest or most captivating work. Also, I noticed he uses a line in this book that he uses again in The Revival: the three ages of man, "Youth, middle age, and you look fuckin terrific."
"Never tell a lie when you can tell the truth. The truth isn't always the safest course, but mostly it is."
"The truth is darkness, and the only thing that matters is making a statement before one enters it. Cutting the skin of the world and leaving a scar. That's all history is, after all: scar tissue."
Stranger Child by Rachel Abbott

When Emma Joseph met her husband David, he was a man shattered by grief. His first wife had been killed outright when her car veered off the road. Just as tragically, their six-year-old daughter mysteriously vanished from the scene of the accident. Now, six years later, Emma believes the painful years are behind them. She and David have built a new life together and have a beautiful baby son, Ollie. Then a stranger walks into their lives, and their world tilts on its axis. Emma's life no longer feels secure. Does she know what really happened all those years ago? And why does she feel so frightened for herself and for her baby?–Goodreads
It took me a while to get into this story. There was lots of plot twists, but I didn't feel hooked. Easy read, with many plot twists, though most are lead into fairly obviously. I liked the ending except for the part with Tom and Leo. I see no value that Leo added to the overall story or plot. Meh, not the worst, but much better books out there.
"It spoke of a level of hopelessness that was outside his comprehension. Even in the bleakest moments of this life he had managed to retain the hope that each day, things would get a little better."
A Prayer For Owen Meany by John Irving

John Irving's A Prayer for Owen Meany is the inspiring modern classic that introduced two of the author's most unforgettable characters, boys bonded forever in childhood: the stunted Owen Meany, whose life is touched by God, and the orphaned Johnny Wheelwright, whose life is touched by Owen. From the accident that links them to the mystery that follows them–and the martyrdom that parts them–the events of their lives form a tapestry of fate and faith in a novel that is Irving at his irresistible best.–Goodreads
Oh man, this was a hard read for me, the story just went on and on and on. It took me two check-outs to finish it. I liked parts of the story, but the whole part of John's adult story was terribly boring. I feel like his adult life could have been included in like a paragraph, it was painful to read through. Their childhood story was engaging though. This book could have done with some more thorough editing of the plot and scenes. I also have issue with the book cover, I get the truck, but the barn? Why not a rock quarry, school, church or cemetery, or something from the story?
"It's a no-win argument–that business of what we're born with and what our environment does to us. And it's a boring argument, because it simplifies the mysteries that attend both our birth and our growth."
"Every country knows more about America than Americans know about themselves! And Americans know absolutely nothing about any other country!"
"Why should someone who's got such a worked-out way of seeing the world bore you? Why shouldn't you be interested in someone who's worked out a way to see the world? That's what makes writers interesting!"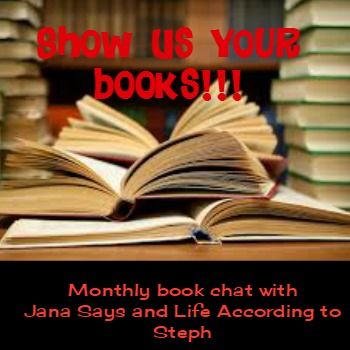 This post contains affiliate links, which means that if you click on one of the book covers and buy the book, I'll receive a percentage of the sale.