I decided this month would be as good of time as any to join the "Boys Behind the Blog" link-up hosted by Mal Smiles and Never the Same Spice Twice. Below are the 5 designated questions for the link up and 3 additional things shared by P.
So without further ado….here's P 🙂
The Boys Behind the Blog #9 QUESTIONS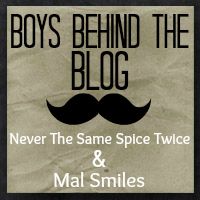 1. If you could live anywhere, where would you live?
Ghent, Belgium — For the best beer in the world.  Also, the proximity and ease of access to Paris, Antwerp, London, Amsterdam, and all of Germany.  Not to mention some serious history, architecture, beauty, and some of the friendliest folks you could imagine.
2. Sand or snow?
Probably take sand.  No real opinion on this one because both have a great place.  Sand just because I think snow is fun for a couple of days before you want to get back to normal. Sand generally equals beach which I would enjoy for much longer.  Also, being from the South, we have trouble traveling/getting around in snow leading to a lot of inconvenience. Sand wins this one ( as long as not stranded in a vast desert).  Give me a nice, friendly urban city anywhere and I'll be happy.
3. What Winter Olympic sport would you rock at?
Well, since I'm not much of a sports person (I didn't even know the Winter Olympics were this year until I saw pics of Sochi bathrooms two weeks ago), this is a bit of a challenging question.  Also, I'm not that much of a snow person (see question 2), I don't think I would really "rock" any Winter Olympic sport.  That being said, I do see some potential in curling. It looks like it's a sport a beer could be enjoyed while playing. So yeah, that I can do.
4. You're cooking a romantic dinner what is your go-to dish?
Risotto…probably mushroom based.  Also toss in some braised beef.  Palmiers for dessert.
5. Fill in the blank: This year, I gave Mariah love for Valentine's Day?
Refer to my wife's post.  Seriously, I don't really get it either-why one day when I have a year…years.
3 Random Things About P
I like biking to work.  It's de-stressing, clears my head, and provides joy to a routine day.  I get exercise and promote alternative transportation all within the normal course of a day.
I like interesting, unique, and colorful socks.  My dressing style is otherwise pretty typical.  The socks represent my personal style statement. (Thanks Mariah!)
Morning is my favorite time of day.  I like both rising early to enjoy the solitude and peace of a new day, and I like to "sleep-in" with Mariah while catching up on current events, news, email, and music.  I like being productive and lazy equally in the morning.
I talk about P quite often on the blog and almost all of "my" activities are really "we" activities. P is my person, my best friend, and the greatest thing to happen in my life. P has been incredibly supportive of me starting this blog and in keeping it going. I hope you enjoyed learning a little bit more about my man behind the blog.
Is there anything else you would like to know about P?
I'm counting today's post as my "Friday" post but I will be back on Sunday with our weekly meal round-up. See you guys Sunday!