I have a lot of problems with you people, and I'm looking at you parents. Alternatively this also could have been titled "How Parents are Ruining My Dining/Drinking Experience" 🙂
Just because I do not have a child does not mean I can't or won't judge parents. It is not necessarily due to having a child or not having child, it's called common sense/common decency.  Sure the card of "you don't know what you will or won't do until you have kids of your own" is often played, but that's an easy bow out of bad behavior. I'm sorry, but your life does not and should not continue exactly how it was prior to you having a child, those days are behind you and you need to start making adjustments. Here are a few examples of some parenting behaviors I've witnessed lately and said umm no….
Allowing my kids to run around a restaurant, any restaurant. Particularly where bodily harm is very likely while I sit barely within eyesight, enjoying my drink and conversation. It's not Chuck E Cheese. A patio does not equal a playground. Which seems to be a confusion many parents make.
I would not host a table full of kids at a very crowded brewery. Second weekend this place was open, so of course it was slammed. There was a table of 3 adults and 7 kids. Yes, the place offered food, but come on. You know it is going to be busy, it's late Saturday afternoon. Also, they were just hanging out, clearly they were finished eating by the mess on the table, but they just stayed even through a huge party of VERY drunk folks had taken over the whole area. If I had a child I would not have been comfortable in that situation.
Take my kid to dinner after 7:30. There is very few reason you should be dragging a child under the age of one out to dinner past 7:30. You just shouldn't, especially at any place that has waitstaff and accepts reservations.
Breastfeeding at a brewery while drinking beer. This just seems wrong.
Allowing my kid who can barely even stand up or walk, place their own order. Sure, they have to learn to make decisions on their own, but a line out the door at a coffeeshop is not that time. Pick and choose your moments parents!
Exclaiming very loudly and

repeatedly

to my husband, how cute my child is and then looking around to see if anyone at neighboring tables will say it. I was "this" close to start repeatedly saying  to P in a loud voice, "Doesn't my hair look great today, I mean it's just so great!" I also would not announce to a neighboring table (of strangers) that I was going to start trying for another one in two weeks when the first one is exactly one. But hey, maybe that's just me being a prude. It is possible this woman was this way before they had the kid, and she would be telling her husband really loudly how great her hair looked instead of how cute the kid was 🙂
Alternately you could replace kid with a really drunk friend and I would feel the same…..
Allowing my drunk friend to run around a restaurant.
Not for this one, because it's a bar and that's where drunks belong 🙂
Getting smashed and then going to a really nice fancy restaurant…and I don't mean tipsy I mean shit-faced.
Allowing my drunk friend to crash a Chuck E Cheese party. (not exactly the same but a bit along the same lines, this one could also be used for the second one)
Allowing drunk friend who can barely stand order food.
Drunk person yelling during a meal about how cute anything is and/or who they may fuck later.
Well, that's my airing of grievances for today. Anything you want to air?
Linking-up with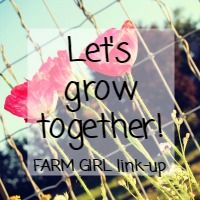 &