Firstly, yes I am married, and I'm so glad to be out of the dating pool, I don't miss it. However, before I was happily married, I did go on my fair share of dates and thought I should pass along some of my sage advice 😛
Check the tip your date leaves on dinner.  I think this is a good indication of their character. Tipping appropriately shows that you are conscious of other's hard work (waitstaff make jack outside of tips and should be compensated for their work), or tipping too low could show they are cheap (frankly I don't want to spend my life pinching pennies and you shouldn't go out if you can't tip correctly). I would try to take a peek at the check to see the tip, if it was too low I would simply add a few dollars, but not say anything. Sure, this maybe isn't a deal breaker, but for me it is a big indicator. Do they hold doors for others, say "thank you", and other social niceties…tipping falls into this same category I've found. #tippingnotoptional #noscrubs
Never meet a blind date for dinner, drinks only; give yourself the easy out. You don't want to be stuck through a full meal with someone you know is not going to make the cut. Drinks make it short and simple, or if it is going well, drinks can lead to dinner. #exitstrategy
Don't be too narrow in your dating pool. I think a lot of people (both men and women) have too narrow of a criteria or they have this idea of a person, and they may be missing out. Now, I'm not saying just go after whoever and have no "criteria" just make sure you are not limiting yourself because of some "idea" you have in your head. If you like them, you like them, who cares if they aren't x tall, have x color of hair, or dress in x way. I think going out and doing what you like to do, things you enjoy (not just going out to find a date) is the best way to find someone. Give people a chance, you don't know if you are marrying them before the first date, don't be too quick to dismiss people outside your "type". #poorfashionistotallyfixable
Life is not a Disney movie or an 80's teen romance, most of the time guys are not going to do that big grand gesture. Look at the small things they do to show you they care. On the flip side of that, don't get too vested in someone who doesn't deserve it. If you are newly dating and they can't make time for you or show you the same care and respect you show them, it's time to look elsewhere. Dating longer is not going to fix someone being an ass. #donotkissdonkeys
My biggest tip is just have fun and don't take it too seriously! It's hard when are in the trenches and you are a bridesmaid for the 12th time, but it is suppose to be fun. #yournextfirstdatemaybeyourlast
This post was inspired by a conversation I had with Shannon from Brass Honey, it has been sitting in my draft box forever 🙂
I'm joining in with Lauren from Genuinely Lauren for #Hashtaghumpday, hence the use of the #. Really I'm joining, because I love their button!! Schmidt!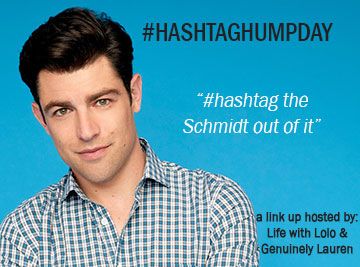 And since it is Wednesday, we wear pink, we join Miriam for her link-up. Miriam would never make us all wear pink 🙂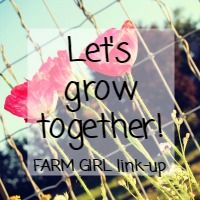 Good luck out there ladies!! What tips would you add to the list?