August was a slow reading month. I was working on other things, and found it hard to make time to read. Additionally, the first book on my list took me FOREVER to finish. Though I'm always growing my list from this link-up so my excuse can never be I don't know what to read. If you need a good book recommendation make sure to check out the other bloggers linking up for: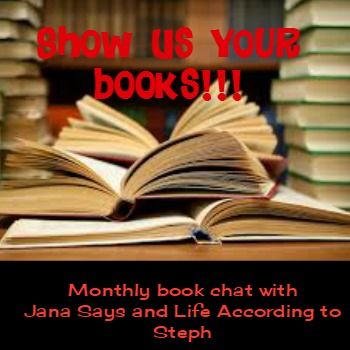 The title is linked to Goodreads and the cover is linked to Amazon. The Amazon link is an affiliated link*. I've pulled the description from Goodreads. 
All The Light We Cannot See by Anthony Doerr 
Doerr's "stunning sense of physical detail and gorgeous metaphors" (San Francisco Chronicle) are dazzling. Deftly interweaving the lives of Marie-Laure and Werner, he illuminates the ways, against all odds, people try to be good to one another. Ten years in the writing, a National Book Award finalist, All the Light We Cannot See is a magnificent, deeply moving novel from a writer "whose sentences never fail to thrill" (Los Angeles Times).–Goodreads
I can see why this book is getting so much buzz, the writing is so descriptive. I'm not a huge of fan of the way it skipped around, but it was a really well crafted story. I love the descriptions used for Marie-Laure experiences and what she "sees". I liked that it followed the characters through their lives after the war a bit, though I did feel the story was a bit unresolved. There were definitely some parts of the story I would have liked wrapped up.
Where They Found Her by Kimberly McCreight

Told from the perspectives of Molly, Barbara, and Sandy, Kimberly McCreight's taut and profoundly moving novel unwinds the tangled truth about the baby's death revealing that these three women have far more in common than they realized. And that their lives are more intertwined with what happened to the baby than they ever could have imagined.–Goodreads
I really did not see the twist coming in this one. A fairly fast-paced read, but felt a bit drawn out. I like these kinds of books to have a little more action. I felt like the story just scratched the surface of the characters. An ok read, but not great.
Breath of Scandal by Sandra Brown

On a rainy Southern night, Jade Sperry endured a young woman's worst nightmare at the hands of three local hell-raisers. Robbed of her youthful ideals and at the center of scandal and tragedy, Jade ran as far and as fast as she could. But she never forgot the sleepy "company town" where every man, woman, and child was dependent on one wealthy family. And she never forgot their spoiled son, who, with his two friends, changed her life forever. Someday, somehow, she'd return, exact a just revenge — and free herself from fear, and the powerful family that could destroy her.–Goodreads
This one was ok. I really don't have too much to say on it. It was a quick read that drew you in. Some parts I liked more than others, but not a book I would per se highly recommend. It was a good pass the time book. I think it could have done without some of the more detailed sex scenes, just not my type of read.
The Wicked Will Rise (Dorothy Must Die Book 2)

In this dark, high-octane sequel to the New York Times bestsellingDorothy Must Die, Amy Gumm must do everything in her power to kill Dorothy and free Oz.
To make Oz a free land again, Amy Gumm was given a mission: remove the Tin Woodman's heart, steal the Scarecrow's brain, take the Lion's courage, and then Dorothy must die…
But Dorothy still lives. Now the Revolutionary Order of the Wicked has vanished, and mysterious Princess Ozma might be Amy's only ally. As Amy learns the truth about her mission, she realizes that she's only just scratched the surface of Oz's past—and that Kansas, the home she couldn't wait to leave behind, may also be in danger. In a place where the line between good and evil shifts with just a strong gust of wind, who can Amy trust—and who is really Wicked?–Goodreads
It's a fun series. I like the imagination that goes into describing OZ, probably more so than the characters. It's a good book for a mindless read. I felt like the story did not progress all that much from book one of the series. 
What good books have you read lately?
This post contains affiliate links, which means that if you click on one of the book covers and buy the book, I'll receive a percentage of the sale.